Geography Portfolio
What is the capital of Peru?" "What is the main export of South Africa?" "What is the longest river in Wales?
Young Geographer of the Year Competition - September 2022
Where would you want to travel to? How would you get there? Why should people visit? What makes this place interesting or important to you?
Left: Laylia-Rose | Right: Labiqa
Year 5 Educational Visit to Battersea Power Station - 08/11/22
As part of their 3P Topic 'Under the Chimneys' Year 5 visited Battersea Power Station. They learnt about the history of the power station and how to get power to our homes. The class became town planners to see how land around the power station is now being used.
Year 3 Educational Visit to Western Riverside Waste Authority (WRWA) - January 2023

As part of their 3P Topic 'Fantastic Plastic' Year 3 visited WRWA. They watched what happens to rubbish when it arrives at the recycling centre - from it being deposited, to sorted and put into containers on the river barges. A workshop followed, where the class learnt all about the 3Rs (reduce, reuse and recycle).
Year 5 Single Use Plastic Workshop - 06/03/23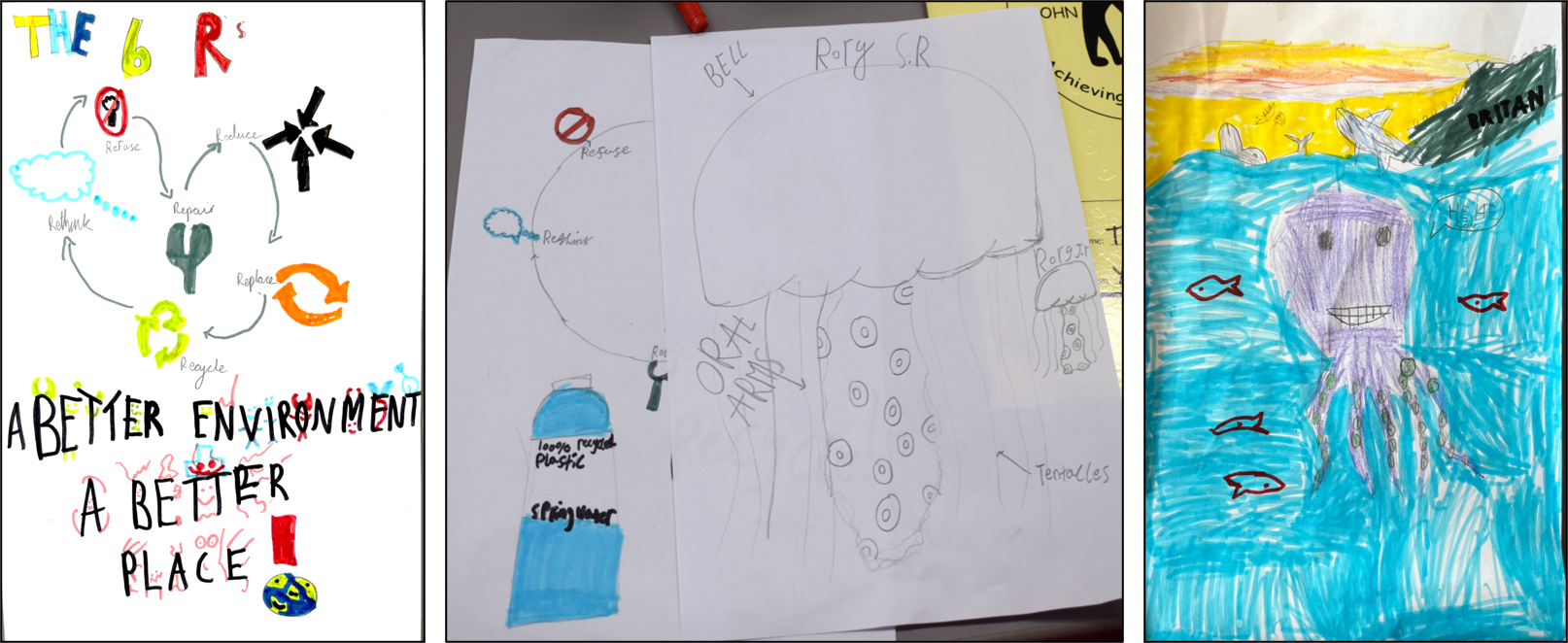 Artist Joshua Blake visited to lead an Art/Geography workshop around the theme of Single Use Plastic. Year 5 designed and created jellyfish sculptures for a community project and arts installation at Southside Shopping Centre. The class learnt about 6Rs - extended from the 3Rs to include: Repair, Rethink and Refuse.
Year 4 Beneath the Surface Class Assembly - 14/03/23
Year 4's class assembly was a celebration of learning and based on the 3P Topic 'Beneath the Surface'. Geography lessons have focused on the Earth's deepest place - The Mariana Trench. The assembly featured interviews and reports from marine biologists, climate activists along with a guest appearance from 'Greta Thunberg'.