PE Portfolio
I really think a champion is defined not by their wins but how they recover when they fall - Serena Williams
Olympic Athlete Visit - Autumn 2022
Fred Afrifa - Whole School Circuit and Assembly 12/09/22
Diwali Dance Workshops - Back to My Roots Week - Autumn 2022
The Ramanyana - Diwali Dance Workshops led by West End in Schools (EYFS - Year 6)
Junior Coaches - Autumn 2022
Year 6 Junior Coaches selected for Play Leader roles 20/10/22
Year 5/Year 6 Girls Football Tournament - Spring 2023
The Year 5/Year 6 Girls Football team reached the Quarter Finals 20/01/23
Year 3/Year 4 Wandsworth New Age Kurling Festival - Spring 2023
Year 4 pupils took part in the Wandsworth New Age Kurling Festival at Southfields Academy 08/02/23
AFC Wimbledon Whole School Assembly + Blue & Yellow Fundraiser - Spring 2023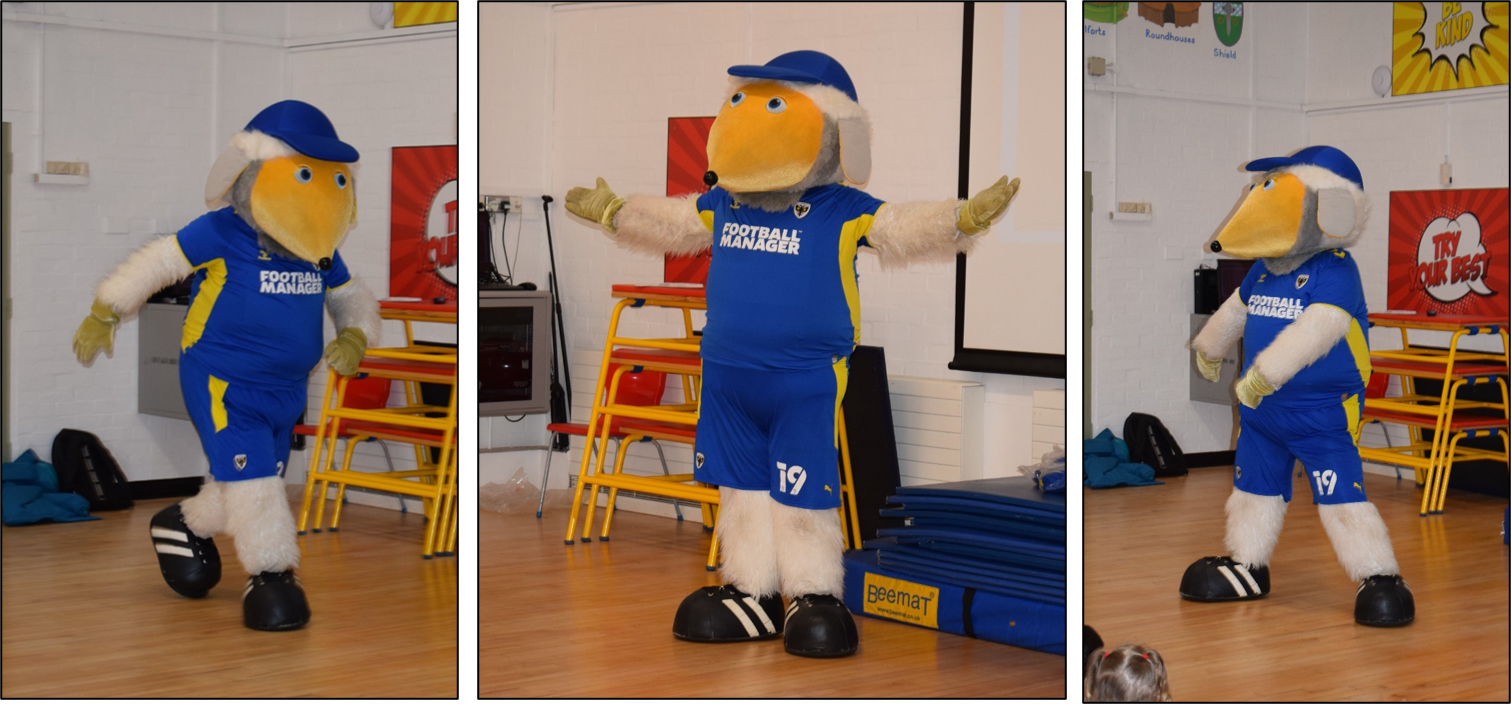 Whole School Fundraiser and visit from Haydon the Womble 09/02/23
Year 4 Emanuel School's Spring Battersea Rise Football Tournament - 14/03/23

The Year 4 Boys Football Team won 3 group games and won 6-0 in the semi-final. The final match ended in a draw and went to penalties with a final score of 3-0. An OUTSTANDING result!
Upper KS2 Swimming Attainment

Left: Year 6 25m distance (December 2022) | Right: Year 5 25m distance (April 2023)
Year 6 50m distance (December 2022)
Year 4 Platform Cricket Sessions - April/May 2023
Year 4 have learnt to play cricket. Weekly sessions have been led by Matthew Golding (Platform Cricket). In July, the class will compete in a Cricket Festival at Battersea Park.
Whole School Event - King Charles III Coronation Dance Routines - 05/05/23
EYFS: I Just Can't Wait To Be King | Year 1: Dancing in the Moonlight | Year 2: Reach for the Stars | Year 3: Spaceman | Year 4: Wake Me Up Before You Go-Go | Year 5: Stayin' Alive | Year 6: We Are The Champions
Year 4/Year 5 Wandsworth Spencer Lynx Quicksticks Festival - 19/05/23
The Year 4/Year 5 Hockey Team competed in a Quicksticks Tournament at Spencer Hockey Club. They won the Spencer Lynx Cup for 'Sportsmanship'.
Year 4 Emanuel School 7 a-side Football Tournament - 23/06/23
The Year 4 boys Football Team took part in a 7 a-side Football Tournament. The event was hosted by Fulham Football Club Foundation umpires and supported by Emanuel staff. The Year 4 Football Team secured 3rd place. 10 schools took part.